In order to thank all the staff for their hard work and dedication over the year, and to give thanks for the extraordinary 2022 that we have gone through together with the company, Guangdong Danqing Printing Co. In the form of three major rounds of draws respectively, to present the on-site activities.
  First of all, the leaders of each department reviewed the work of last year, expressed their affirmation of last year's work achievements, appreciated the awards and achievements of the company last year, and gave guidance on the shortcomings of the work.
  Finally, the chairman and general manager expressed their heartfelt thanks to all the employees who stuck to the company at the end, and especially affirmed the hard work of everyone in the year. The future will definitely be a challenge and an opportunity to coexist, calling on us to work together side by side, unite and assist, so that we can ride the wave together and forge ahead.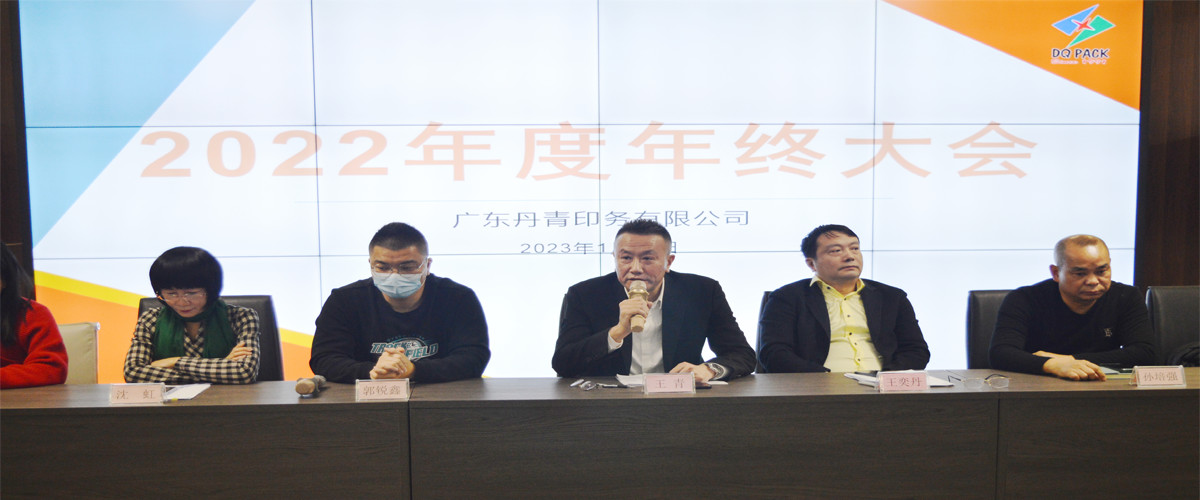 Next was the exciting raffle, the company prepared a generous prize for the staff, there are motorcycles, air fryers, sweeping robots and nut gift bags. We also invited leaders from different departments to present awards to the winners.
  The year-end event came to a successful end with a lot of laughter. A new year will bring new hope and a new chapter. 2023, all of us will join hands to ride the wave and forge ahead; we will strive to create brilliance again!
---
Post time: Feb-04-2023